Lenses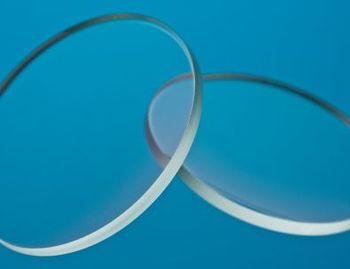 Making sure you receive the best technology and quality is of great importance for us. With technology changing rapidly, the lens options are now quite vast and our experienced team can help guide you, by selecting the most suitable option. Depending on the visual needs and prescription, there are now even more superior Lens and Coating options than ever before.
Single Vision :
Commonly used for Visual Correction either, close work, distance or intermediate tasks.

No lines and has the prescription over the whole lens.
Bifocals :
Has a dual purpose, commonly used for Distance and Near tasks.

Has a distinctive line that separates the top from the bottom.
Progressive Addition :
Reflect your natural vision enabling you to see clearly objects in the distance, look ahead to view things at arm's length such as a computer and drop your gaze downward to read and write comfortably.

Technologically advanced design that enables you to see clearer and sharper than any other lens design.

No lines. Prescription gradually changes as you look downward in the lens.

At I-Care, we use the most advanced Progressive lens designs that offer the widest fields of vision at all distances.
Extended focus:
Benefits of extended focus lenses correct both your near and intermediate vision.

Provide greater versatility and freedom than normal reading glasses.

Enjoy clear sight for reading, cooking, desk and computer work.
Hi Index :
Enable those with stronger Prescriptions to achieve a more aesthetically appealing look(no more coke bottle glasses)

Lighter and thinner than standard lenses.

UV protection is also inherent in these lenses

Aspheric designs offer wider fields of vision as compared to standard single vision lenses.
Photosensitive:
Continuously filter and optimise the amount of light your eyes receive, reducing glare, eye fatigue and strain.

Block 100% of UV rays.

Available in a range of colours including Grey, Brown, Green, Emerald Green, Graphite Green, Sapphire, Amber and Amethyst.

Work with virtually all prescriptions in single vision, progressive and bifocal designs and materials.

They are appropriate for children, adults and especially for those with a heightened sensitivity to light.

Transitions lenses are compatible with all anti-reflective (AR) coatings, and perform even better when combined with AR.

Two most common types are Transitions and Drivewear which is a polarized photosensitive lens.